Professional Dental Implant Services
You deserve safe, convenient and enjoyable care.
That's what you'll get at Apple Dental Implant Centre.
Why Apple Dental Implants?
Our team of doctors have decades of experience and training. If you're interested in getting dental implants, Apple Dental Implant Centre offers affordable dental implant treatment plans. We have performed thousands of implant procedures.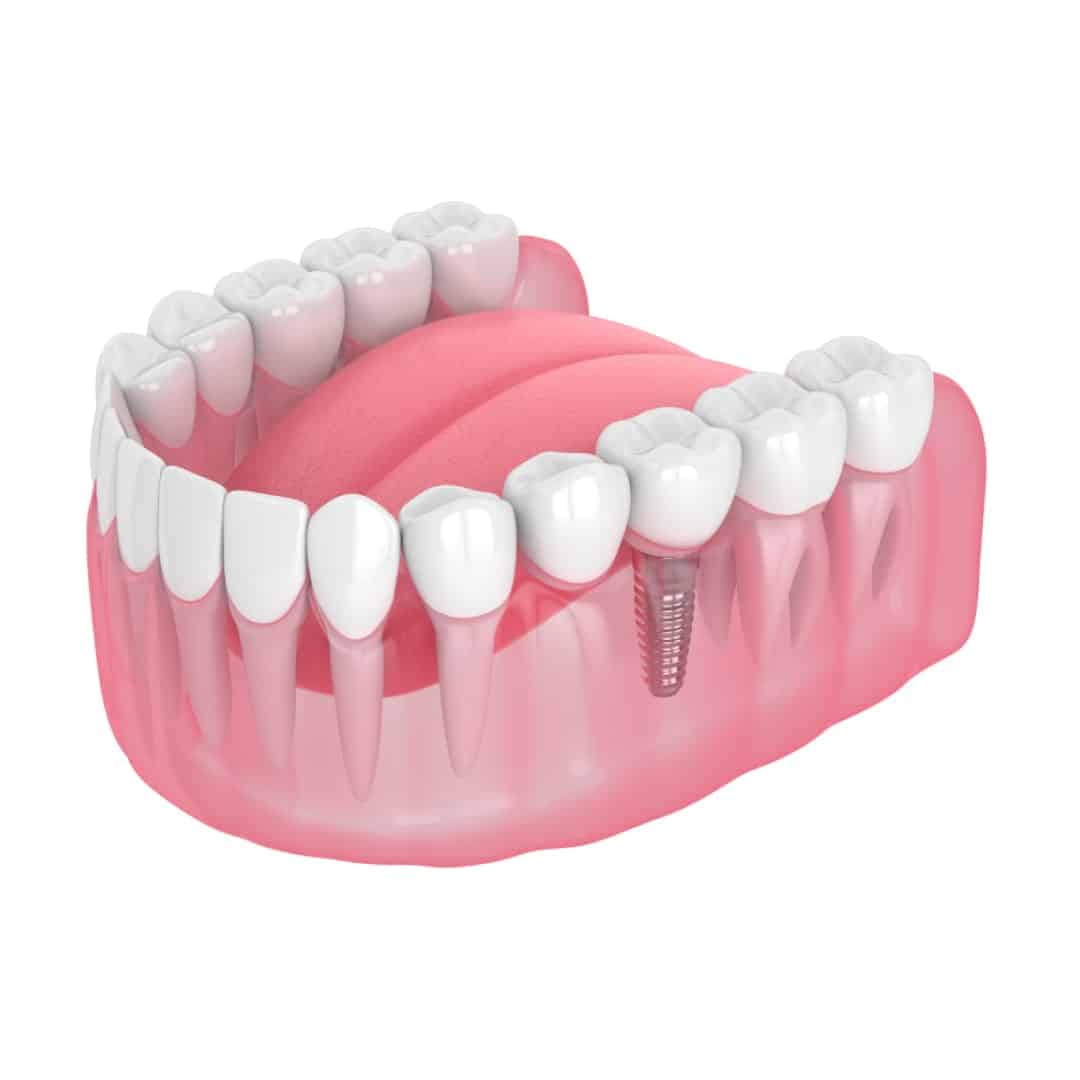 Why Choose Dental Implants?
There are many benefits from dental implants. From the obvious, such as restoring your appearance and recovering the ability to chew and enjoy your food – to the less obvious, such as protecting your remaining teeth and preventing bone loss.
Multiple Dental Implant
Implant-supported bridges can replace several missing teeth. Depending on the needs of a patient, implants can replace both natural teeth and some of their roots. If a person has one or two missing teeth, one implant will be needed for each tooth.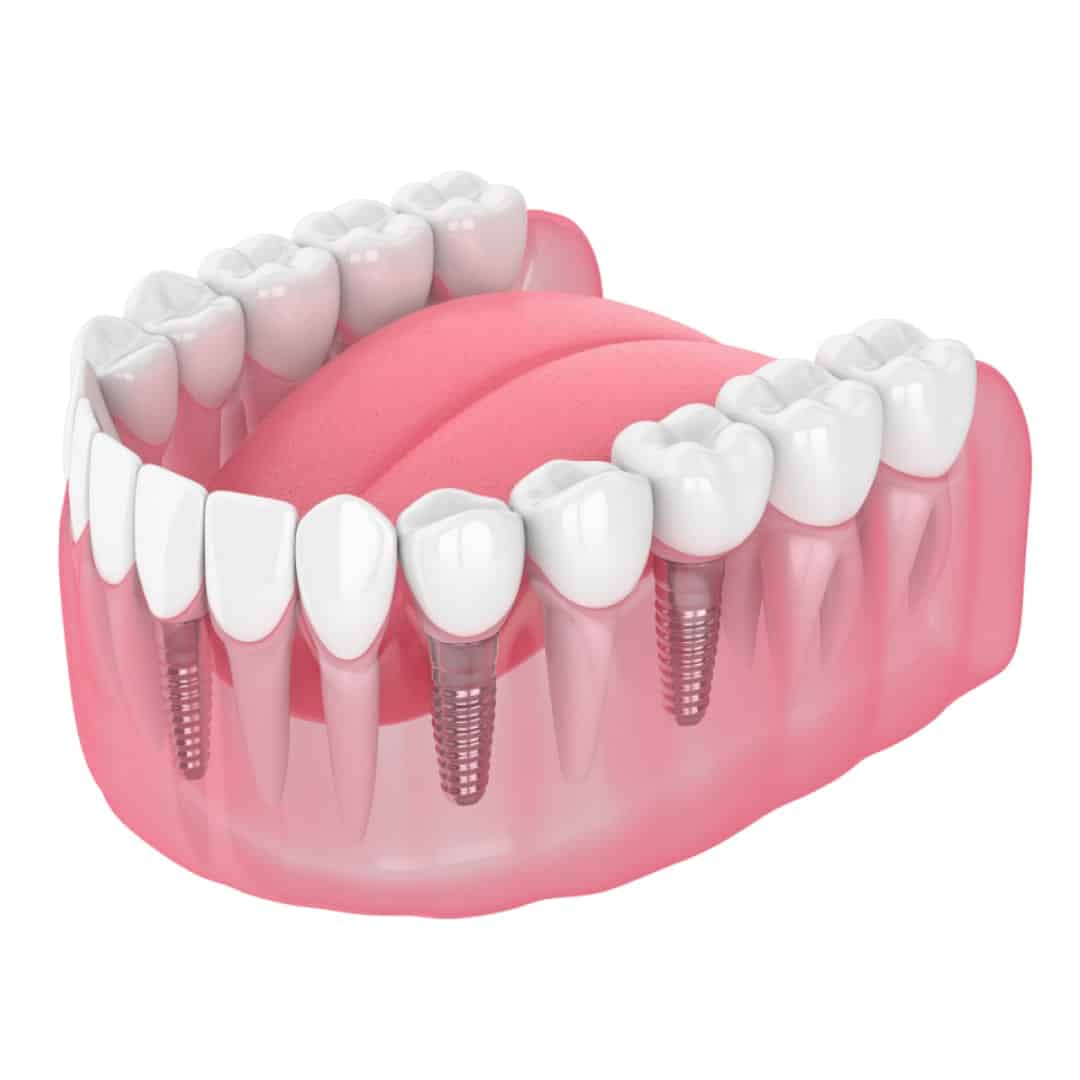 All on Four ( All-on-X )
All-on-4 implants are recommended when a patient is looking for a secure solution for many missing teeth.
This solution restores your entire upper or lower jaw (or both arches). This is a permanent restoration. However, the overdenture can be removed for cleaning and dental exams.
The Cost of Implants
At Apple Dental Implant Centre our dental implant pricing will have you smiling and saving all the way to a new you. We provide clear and consistent pricing, starting at just $999.
Single Implant
$999*
Monthly follow up appointments
One (1) dental implant from $999*
Single Implant & Crown
$2,299*
Monthly follow up appointments
One (1) dental implant and one
(1) crown from $2,299*
Other Implant Configurations
There are so many possibilities with implants, and the options vary based on your unique needs. It's best to come see us for a consultation and let us help you achieve the smile of your dreams.
Apple Dental Process
At Apple Dental Implant Centre, each of the dental implant stages will be explained in detail by your dentist before any procedures occur. Here's a step-by-step guide to dental implant treatment.
15 Convenient Locations Throughout Greater Vancouver
Find your nearest Apple Dental Implant Centre and book a
consultation today.
Abbotsford
3122 Mount Lehman Road, # B 225, Abbotsford, BC V2T 0C5
Aldergrove
27617 Fraser Hwy Unit #103,
Aldergrove, BC V4X 1M3
Burnaby
4361 Kingsway, #1
Burnaby, BC V5H 1Z9
Burnaby West
3999 Kingsway,
Burnaby, BC V5H 1Y8
Chilliwack
45584 Airport Road #100,
Chilliwack, BC V2P 0H9
Coquitlam
2929 Barnet Hwy, #1134
Coquitlam, BC V3B 5R5
Maple Ridge
11939 240 St #240,
Maple Ridge, BC, V4R 1M7
New Westminster
293 Nelson's Ct,
New Westminster, BC V3L 0E3
North Vancouver
144 13th St E,
North Vancouver, BC V7L 4W8
Port Coquitlam
2099 Lougheed Hwy #306B,
Port Coquitlam, BC, V3B 1A8
Richmond
4720 McClelland Road,
Richmond, BC V6X 0M6
Surrey
8820 120 St #102,
Surrey, BC V3V 0C9
Vancouver
2899 W 41st Ave,
Vancouver, BC V6N 3C5
West Vancouver
702 Park Royal N,
West Vancouver, BC V7T 1H9
White Rock
1115 Stayte Rd,
White Rock, BC V4B 4Y9
Book your Consultation
You deserve safe, convenient, and enjoyable care — that's what you'll get at Apple Dental Implant Centre. We pledge to bring the best to our work and do things right the first time. Because your health matters.