Dental implants look, feel and function like natural teeth, and with proper care can last a lifetime. A dental implant is a small titanium screw that serves as the replacement for the root portion of a missing natural tooth.
Dental implants heal by integrating with the jaw bone through a process called "osteointegration" after which, a crown can be placed which serves as the visible and functional portion of your tooth.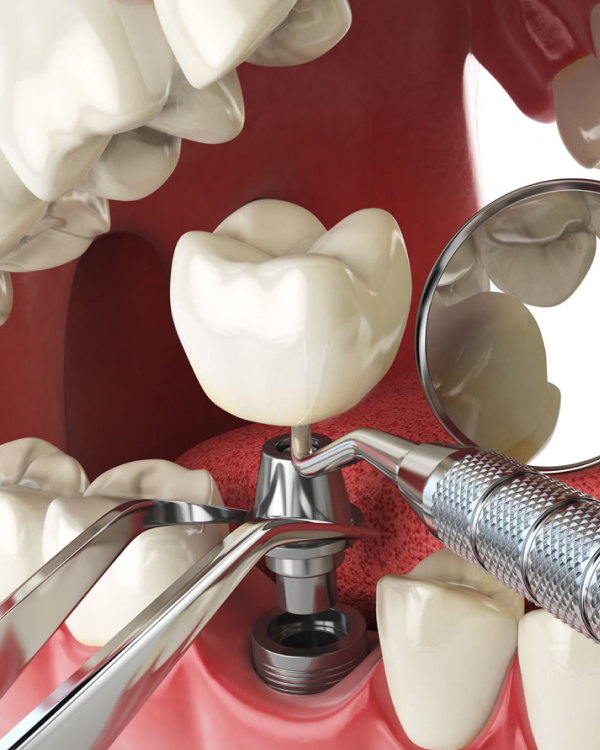 What Type Of Dental Implant Treatment Do I Need?
We offer a large selection of dental implant treatment options from single-tooth replacement and multiple-tooth replacement, to full-mouth implants which ensures that your procedure is the most appropriate implant option for you.
Additionally, when you get your dental implant at one of our Apple Dental Implant Centres you can feel confident that you are not only getting some of the most competitively priced dental implants in Canada, but are also being cared for by a team with a long history in implant dentistry.
A single implant can be used to support a single crown for a single missing tooth. Compared to conventional choices of tooth replacement, a dental implant provides numerous advantages. In addition to looking and operating like a natural tooth, a dental implant replaces a single tooth without sacrificing the health of neighboring teeth.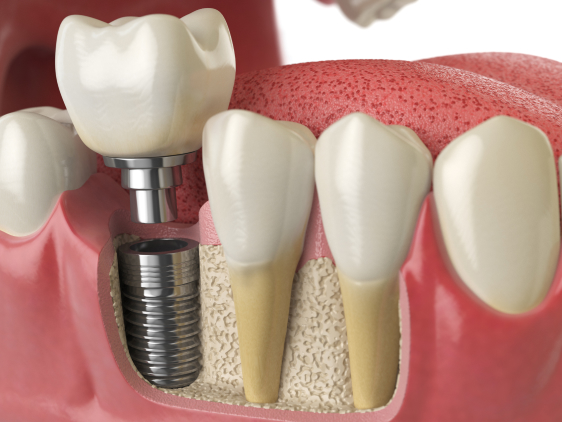 Multiple Tooth Replacement
Dental implants can also be used to replace several teeth, eliminating the need to grind down healthy adjacent teeth to serve as posts for traditional Crown & Bridge therapy.
Multiple teeth can also easily be replaced by multiple single implant and crowns implant supported bridges (where appropriate) or a combination of both.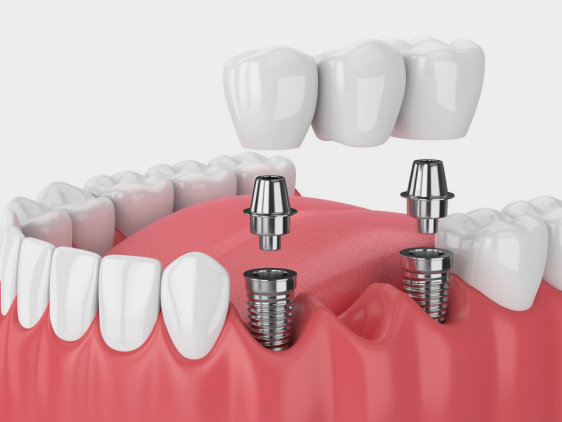 Full Mouth Implants (All-on-X)
If you are missing most or all of your teeth in an arch (top or bottom), or have teeth that are too damaged to be saved, full mouth implants may be a suitable option. Also known as a fixed implant-supported prosthesis, All-On-4® treatment, or All-On-X Implant these options all involve a permanent bridge containing a full arch of new teeth being attached directly to a small number of anchor implants (often four to six implant roots as the names suggest).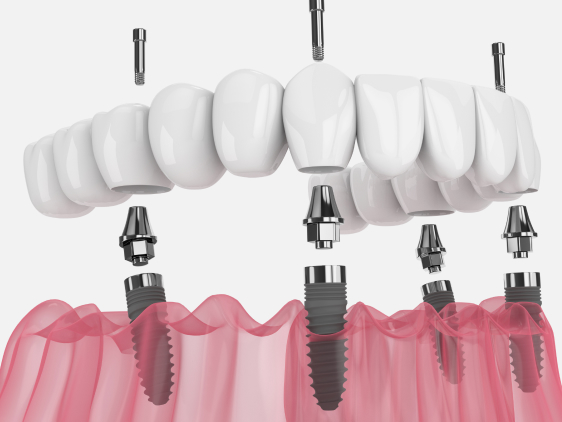 Implant Overdentures may be a suitable option for you if you want a full mouth implant solution that is removable. Compared to traditional dentures, implant overdentures are connected to dental implants which are fitted with a click-in mechanism. They provide a better fit and higher stability than conventional dentures.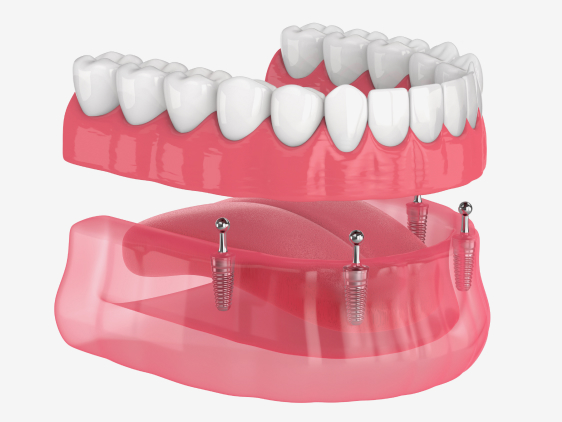 The Difference Dental Implants Can Make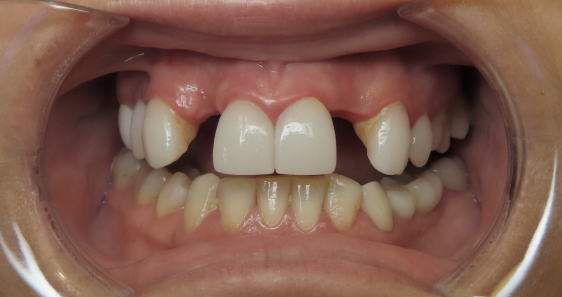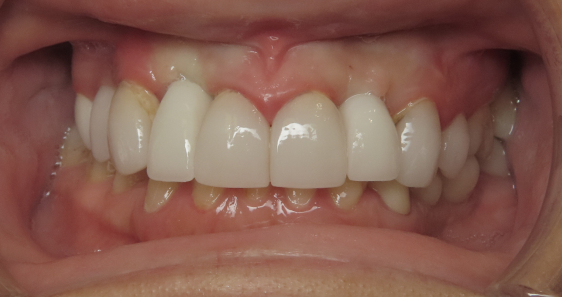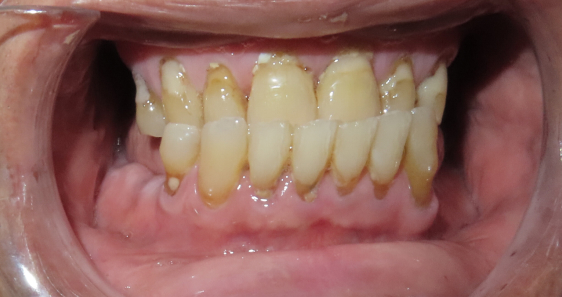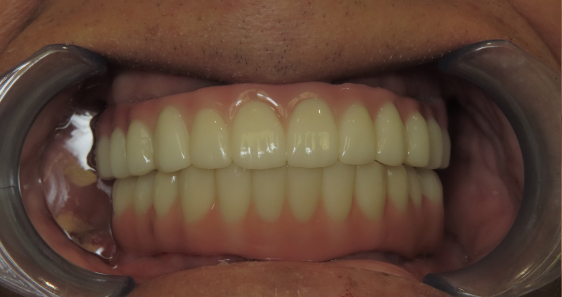 * These photos are of actual patients at Apple Dental Implant Centre who gave their permission for their photos to be used. These photographs are examples only and do not imply any certainty of the result of a procedure, and all outcomes are subject to the circumstances of the individual patient. Please contact our staff if you have any further questions.
A Convenient One-stop Dental Implant Location
From single tooth replacement, to full-mouth replacement, our team at Apple Dental Implant Centre use techniques and technologies, all available in-house, to provide you with your new permanent teeth.
Dental Implants
Single, Multiple, Full Arch Fixed Prosthesis, Implant Over Dentures.
Oral Surgery
Our team of clinicians can offer preventative therapy, diagnosis and treatment of a host of conditions that require oral surgery.
Sedation Services
Sedation services for patients who need help in feeling relaxed and comfortable.
Our Pricing
We provide clear and consistent pricing, starting at just $999.