Your Vancouver Dental Implants At Apple Dental Implant Centre
Why choose an Apple Dental Implant Centre for dental implants?
If you're interested in getting dental implants, Apple Dental Implant Centre offers
affordable dental implant treatment plans
. We're focused primarily on implants, having performed thousands of implant procedures for our patients.
As many as 80 percent of the patients who come into our centres for a consultation choose to proceed with implants.
If you're thinking about getting dental implants, there are many compelling reasons to consider coming to an Apple Dental Implant Centre for your procedure.
Reasons to choose Apple Dental Implant Centre:
The experienced team at Apple Dental Implant Centres includes a Certified Specialist in Prosthodontics.
Ready To Book Your Consultation?
Request an no-obligation consultation to see what will work best for you!
Vancouver Dental Implants With Clear Pricing
Apple Dental Implant Centre offers dental implants at a clearly defined price point in the greater Vancouver area. Apple Dental Implant Centre offers these prices on a consistent basis and has an established history of doing so.
Apple Dental Implant Centre proudly uses implants, which we purchase in bulk, from Hiossen.
Read about what to expect at your consultation – what's included, and what you would need to pay if you decide to proceed.
What Patients Say About Apple Dental Implant Centre
Due to guidelines from the College of Dental Surgeons of BC, we're no longer permitted to display reviews from patients. But if you do your own research with a simple Google search, you'll see that we have many satisfied patients.
Our Dental Implant Centres in Greater Vancouver
Conveniently located in 360 Dental Specialists at Highstreet Shopping Centre in Abbotsford.
Conveniently located in Aldergrove General and Family Dentistry at the corner of Fraser Highway and 276th Street in Aldergrove.
Conveniently located in the heart of Chilliwack Centre, with lots of parking and accessible via all major roads.
Conveniently located in Coquitlam Centre, with lots of parking and accessible via all major roads.
Our office is conveniently located inside Cottonwood Dental Care in the Maple Ridge Shopping Centre.
Conveniently located in Newest Smile Dental near Royal Columbian Hospital and Sapperton Skytrain station.
Conveniently located in North Surrey by the Save-On Foods at 136th and George Junction.
Conveniently located in North Vancouver on 13 St E between Lonsdale Ave and Lions Gate Hospital.
Conveniently located on Lougheed Hwy, close to a wide variety of amenities for your convenience.
Conveniently located in Central at Garden City Mall, at Bridgewater Richmond Dentist.
Conveniently located at Chatham Street in the Steveston Richmond neighbourhood
Conveniently located at Tapestry Dental on 120th Street near Nordel Way in Surrey.
Conveniently located at 123 Kerrisdale Dental Centre on W 41st Ave in the Kerrisdale neighbourhood of Vancouver.
Conveniently located in West Van Dental Group, beside The Bay. at Park Royal North Mall in West Vancouver.
Conveniently located at Apple Dental Specialists on Stayte Rd in a beautiful White Rock neighbourhood.
Your Vancouver Dental Implants Team
Dr. Amin Shivji
General Dentist
Dr. Amin Shivji was born in Africa and moved with his family to Vancouver in 1973. In 1989 he graduated from the University of British Columbia with a Bsc in Biology and entered the Faculty of Dentistry at UBC, graduating with DMD in 1993.
Since graduating in 1993, he has been practicing dentistry in Vancouver. Dr Shivji has taken additional education and training in numerous post doctoral courses in occlusion (bite), implants, oral conscious sedation, orthodontics, cosmetic dentistry and laser dentistry.
Dr. Shivji strives to help patients achieve excellent oral health and personalized patient education. Recognizing that oral health can affect other areas of the body, Dr. Shivji evaluates and treats each patient to promote healthy teeth and gums.
Dr Shivji has a wife, Sharon, and two boys and they all love to travel.
Dr. Ali Mehdi
General Dentist
I grew up watching my father in his practice of medicine and he became my first inspiration to pursue a career in healthcare. I graduated with a Bachelor of Dental Surgery (BDS/DDS) degree in Pakistan in 2008 and continued with specialty training in Oral and Maxillofacial Surgery which finished in 2014. I grew more passionate about helping people during my training which focused on facial trauma, cleft lip, and palate surgeries and oral cancers. Currently, I am registered as a General Dentist in Canada with interest in implant dentistry and dental surgical procedures. I cherish the opportunity of making a positive impact in my patient's lives that this career allows me.
I am the most passionate about providing children in need with a supportive environment to flourish in. I actively support the SOS Children's Village, which is a non-governmental, non-profit organization that provides humanitarian and developmental assistance, to orphaned children, across the globe. (
https://www.soschildrensvillages.ca/
) In addition, I love finding out and supporting initiatives in this area by organisations like BC Children's Hospital Foundation and Hope and Healing.
I maintain membership status with multiple professional associations including BC College of Oral Health Professionals (BCCOHP), British Columbia Dental Association (BCDA), Doctors without Borders, Cleft Lip and Palate Association of Pakistan.
Dr. Edmund Wong
General Dentist
Dr. Wong has many years of experience. His training has given him the opportunity to provide a wide variety of services for his patients.
After graduating from the Faculty of Dentistry at The University of British Columbia in 1993, Dr. Wong has committed himself to providing quality dentistry to all patients. He has a passion for making a positive impact on peoples lives.
Patients of all ages receive the comprehensive, experienced care they need from Dr. Wong on a daily basis. He loves treating patients and building lasting relationships with them. He still calls every patient to follow up after visits to see how their experience was!
Dr. Chad Loewen
General Dentist
Dr. Loewen was born and raised in the Lower Mainland and recently moved to the Fraser Valley with his wife and three children – two daughters, ages 6 and 4, and a one-year-old son. Dr. Loewen studied and earned degrees at Trinity Western University. Since completing his dental degree at University of Southern California in Los Angeles, he relocated to Greater Vancouver and has been practising in Chilliwack. He loves spending time with his family, reading and woodworking
Dr. Hamidreza Shirbani
General Dentist
Dr. Hamidreza Shirbani completed his Doctorate in Dental Surgery from the School of Dental Medicine at Tehran Azad University in 1996 and practiced dentistry for ten years. He then obtained a Masters of Science Degree in Periodontics whilst he held an Assistant Professor position at the Shiraz University for six years prior to immigrating to Canada. He completed the Dental Board Examination in Canada in 2016. After becoming a certified general dentist he began his practice as an associate general dentist in two offices in Burnaby and Coquitlam.
Dr. Shirbani is dedicated to maintaining high quality standards and also values patient satisfaction when it comes to providing any dental treatment. In the course of his career he has maintained interest in periodontal treatment, implant and family dentistry.
Dr. Kiranpal (Tony) Gill
General Dentist
Dr. Gill has done much to assist in educating the public about dentistry, from being a featured guest on numerous radio and television talk shows to creating and hosting The Dental Show, a radio call-in program in Vancouver. He has been and continues to be an adviser, clinical tester, and consultant for selected dental laboratories and dental materials companies. He is a technical adviser for dental office software.
Dr. Gill has been performing difficult cosmetic and surgical cases since 1996, combining his expertise in orthodontics, restorative and cosmetic dentistry, and implantology to create natural smiles. Dr. Gill has worked with 11 different Vancouver and Lower Mainland dental offices last year, performing extractions as well as placing implants, bone grafting, and assisting dentists in learning about new implant and restoration techniques.
Dr. Gill has been working with implants since 1993 and has taken many lectures and hands-on courses on implants, surgery and bone grafting, travelling to the US and to Germany to study with Dr. Paul Weigl at the University of Frankfurt School of Dentistry.
Dr. Mehrdad Ezzati
General Dentist
Dr. Ezzati began practicing dentistry in 1997 and has been dedicated to providing all his patients with the highest standard of dental care, ever since. He is eager about keeping up-to-date with the impressive advancements in dental technology, and to make this available to his patients as needed. His aim is to pair technology with expertise to establish a genuinely caring approach for each individual, and to ensure he can give every patient the most effective treatment options available.
Every patient can expect open, direct, and honest communication from Dr. Ezzati and his staff regarding prognosis, expectations, time requirements and costs. He practices as if every patient is a family member, taking their best interests to heart on a personal level. That's the mark of a good dentist in Vancouver or anywhere else for that matter, and it's a big part of the exceptional service and dental excellence that Dr. Ezzati is committed to providing.
Dr. Mohammad Moshtaghi
General Dentist
Dr. Mo was born in Iran and has been practicing dentistry for the past 24 years, dedicating the last 18 years towards Implant Dentistry and Periodontal (gum) surgeries. He has been practicing as a licensed general dentist in Canada since 2015.
After getting his DDS from Shahid Beheshti University in 1995, he practiced general dentistry for three years and went back to the university to receive his MSc in Periodontics in 2001. In Iran, he provided patients with periodontal and advanced implant treatments at his private practice and served as an assistant professor at the Guilan University of Medical Sciences.
Dr. Mo has a passion for continuous education and has served both as an instructor and a student in various courses to cultivate his passion for implant dentistry.
Away from his practice, Dr. Mo enjoys skiing, biking, and spending time with his family.
Dr. Payam Eslami
General Dentist
Dr Payam Eslami, General Dentist, (DMD, B.A.Sc, EE) has been practicing family and cosmetic dentistry in Chilliwack since 2013.
Prior to earning his degree in dentistry, he studied in Electrical Engineering and received his Bachelor's degree with distinction at the University of British of Columbia. He then attended and earned his Doctor of Dental Medicine at the University of British Columbia.
As a former engineer, he is a strong believer in implementing the latest technologies to obtain the highest quality of care for his patients. He enjoys attending post-degree seminars and continuing education classes to add to his skill sets.
Dr. Eslami and his team are committed to providing quality care in a kind and comfortable environment. They have helped many patients from all ages overcome their anxiety towards dental treatment. He also values and strives to establish trusting long term relationships with his patients.
His hobbies include reading, traveling, hiking, and playing soccer.
Dr. Ruby Bhullar
General Dentist
Dr. Ruby Bhullar graduated from the University of British Columbia's Faculty of Dentistry in 2007 where he obtained his Doctorate of Dental Medicine degree (DMD). Prior to that, his undergraduate training was in the field of Pharmacy also at UBC. Following graduation from dental school he has spent above 500 hours, over the course of several years, in advanced training related to implant dentistry and bone grafting. This training has taken the form of didactic, academic, clinical and hands on case experience outside of that normally obtained in dental school. After a series of written and oral examinations in both surgical and prosthetic implant dentistry he obtained his Associate Fellowship from the American Academy of Implant Dentistry (AFAAID).
Dr. Bhullar is also a member of the American Academy of General Dentistry (AGD) and the American Academy of Clear Aligners (AACA) which provide a vast network of continuing educational courses on a regular basis to remain current with the modern practice of dentistry. Dr. Bhullar is an established Invisalign provider having treated hundreds of cases that would have normally required metal braces. He is certified in Conscious Sedation Dentistry to allow those highly anxious patients, who would otherwise be unable to undergo treatment, to do so in a relaxed atmosphere. It is also very helpful for more routine procedures such as wisdom tooth removal. Staying up to date with current and modern technology is one of the pillars of his clinical practice. Dr. Bhullar regularly employs the use of lasers, CT scans and modern day 3D scanners in the quest for the ultimate patient outcomes. He enjoys all aspects of dentistry but the most notable disciplines are orthodontics, cosmetics, oral surgery and implantology.
Dr. Sasan Hadianfar
General Dentist
Dr. Sasan Hadianfar believes in family dentistry. Dr. Hadianfar continuously aligns his vision and passion for excellence in dentistry with the type of services people come to ask of him. Dr. Hadianfar's philosophy is to provide gentle care services to his patients, young and old. In the comfortable and secure environment of a modern friendly facility to service the families and community.
Dr. Sepehr Zahedi
General Dentist, Anesthesia and Sedation
Dr. Sepehr Zahedi is a dentist with a master's degree in dental anesthesiology. He is a graduate of the Dental Anesthesiology program at the University of Toronto in 2012, a three-year post-graduate degree. Prior to this, he also attained his Doctor of Dental Surgery degree from University of Toronto. Dr. Zahedi maintains general anesthesia and sedation for dentistry facilities in lower mainland and is also an associate professor at the University of British Columbia in the field of pediatric sedation as well as local anesthesia and nitrous oxide. Dr. Zahedi grew up in Bearspaw, Alberta where he attended University of Calgary, William Aberhart High school, and F.E. Osborne Primary School.
In keeping with his graduate training, Dr. Zahedi has tailored his practice to accommodate patients who are very young, dentally anxious, medically compromised or developmentally delayed.
Dr. Shamsher Sandlas
Periodontist
Dr. Siavash Arvan
General Dentist
Dr. Siavash Arvan graduated from Tehran University of Medical Science in 2013. He took over his dad's dental clinic in Tehran, practicing as a general dentist for 6 years.
Dr. Arvan and his wife, who is also a dentist, came to Canada and challenged the NDEB exam. In 2019, he obtained his Canadian license with the College of Dental Surgeons of BC and joined the Canadian Dental Association.
Dr. Arvan enjoys all aspects of dentistry, including aesthetic dentistry and oral surgery, and has completed advanced training for wisdom teeth extractions, implants, and bone reconstruction.
Dr. Arvan receives much gratification by interacting with his patients in a compassionate manner. He takes pride in providing his patients the beautiful smile they deserve.
Dr. Arvan is bilingual and speaks Farsi and English. In his free time, he enjoys doing yoga, and outdoor activities such as hiking, and playing tennis.
Dr. Ahmed Ballo
Prosthodontics
Born in Parma, Italy, Dr. Ahmed Ballo has spent the last fifteen years, study, working, and travelling between continents. Dr. Ballo is a Board Certified Specialist in Prosthodontics and serves as a Clinical Assistant Professor in the Faculty of Dentistry at the University of British Columbia.
Dr. Ballo, a surgically trained prosthodontist, earned his specialist training, MSc and Diploma in Prosthodontics at the University of British Columbia in Vancouver.
He obtained his Bachelor of Dental Surgery (BDS) degree in 2002, followed by one year of internship at Garyounis University. After several successful years in private practice, he moved to Finland to pursue further postgraduate education. He received a PhD degree as well as clinical training in implantology as a scholar of the International Team for Implantology (ITI) in 2008 at the University of Turku, Finland. He subsequently became a postdoctoral fellow at the University of Gothenburg in Sweden from 2008-2012.
In 2012, he moved to Vancouver and became a Clinical Assistant Professor at the UBC Faculty of Dentistry. In recognition of his excellent and contribution to UBC undergraduate dental students' education, he has received three consecutive teaching awards for the academic year 2014, 2015, and 2016, an exceptionally remarkable achievement given his short time at UBC.
Dr. Ballo is a fellow of the International Team for Implantology (ITI) and a member of the Canadian Dental Association, British Columbia Society of Prosthodontics, British Columbia Dental Association, and American College of Prosthodontist. Dr. Ballo is the director of the Vancouver Digital ITI Study Club.
A widely published and internationally respected clinician and lecturer, Dr. Ballo's main focus within clinical practice, teaching, and research is esthetic and implant dentistry as well as well as the implementation of cutting-edge digital technologies in complex implant oral rehabilitation.
Dr. Ballo has published more than 50 scientific papers, and book chapters, and authored a textbook in the field of implant dentistry and related research. His excellence has been recognized with multiple prestigious awards and honours, including Dr. Donald Brunette Award in Dentistry, Dr. S. Wah Leung Award, and European Biomaterials and Tissue Engineering Doctoral Award (EDA).
Dr. Saman Naddaf
General Dentist
Dr. Saman (Sam) Naddaf was born to be a dentist. When asked as a child what he would like to be when he grows up, a dentist was his first and only answer. Dr. Naddaf brings over 11 years of experience as a dentist. After graduating from University of Toronto, he worked in Port Hope, Ontario for several years prior to making the move to the beautiful British Columbia along with his wife and young daughter. He takes pride in being able to provide all aspect of dental care, from an infant's first visit to complete cosmetic make overs, root canals, implants, and surgeries. Continuing education programs and clinical updates are a priority for Dr. Naddaf. Making people comfortable is his passion. Dr. Naddaf is an avid soccer player, adding golf to the days with better weather.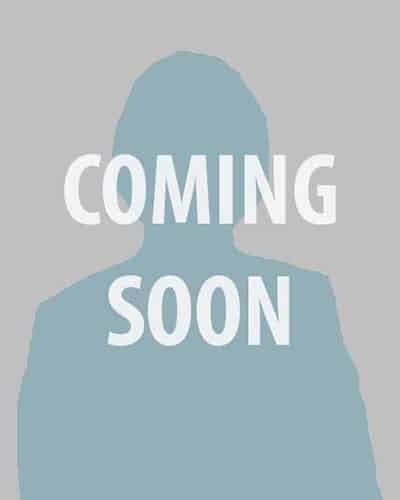 Dr. Stephen Yoon
General Dentist
Dr. James Andrew Tait
General Dentist
Dr. James Tait was born in England and grew up in the Tri Cities. He graduated from the University of British Columbia, where he studied for 9 years. He received 3 degrees from the university including BSc in Biochemistry, BA in Psychology, and Doctor of Medicine in Dentistry. Outside of broadening his knowledge in dentistry, he enjoys exploring the outdoors, boxing and utilizing his musical talents as a DJ.